Advanced CRM & Accounting Solution for Travel Agencies
Smoothly manage all your bookings and engage with your customers to make their journeys memorable.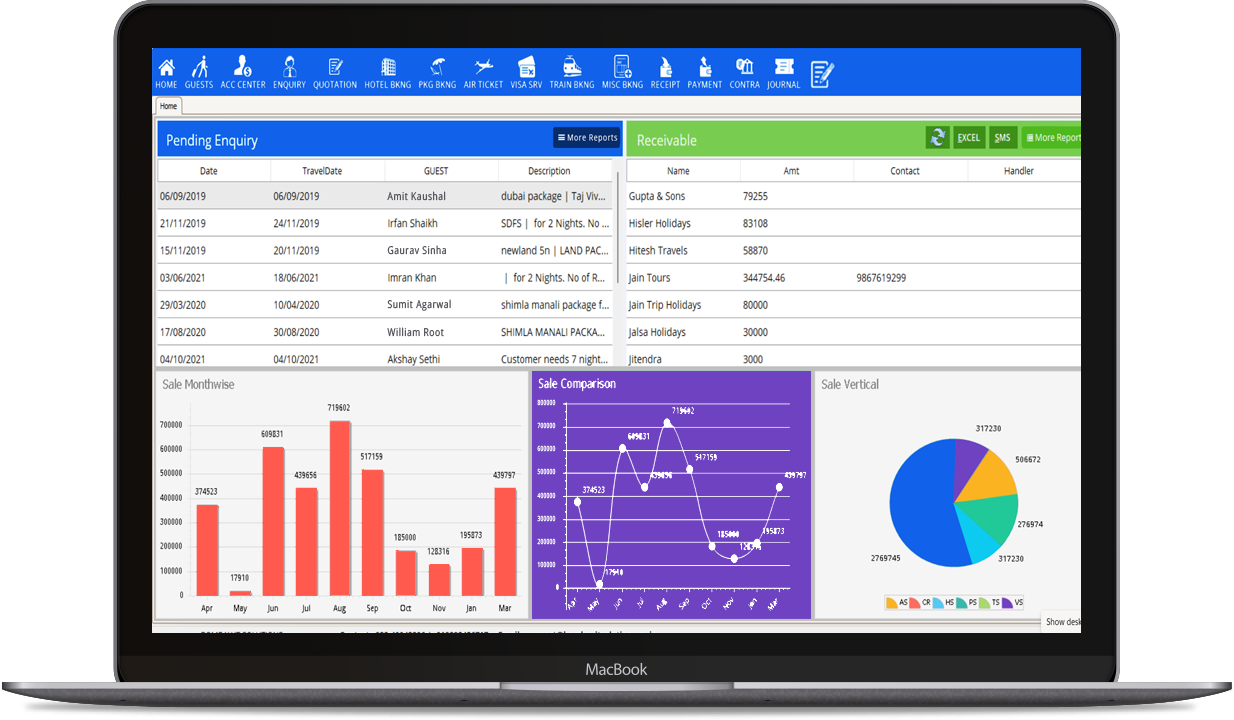 Trusted by more than 300+ Companies Around the World
Travel Business Made Easy
Travelon, a Windows based solution, takes care of all back office operations in your travel business - right from the point of enquiry generation to follow-ups, quotations, confirmations & invoicing, supplier management, tariffs, and finally accounting... all of this and much more
360°
Complete Solution
Simplifies all your business processes as a travel company.
300+
Happy Clients
Each customer is special, and we ensure you have a pleasant experience joining us.
2x
Speed
You will require less than half the time to complete a booking process.
Features
Powerful Solutions for Your Business Needs
Successfully empowering travel agencies by perusing excellence building and delivering solutions
Email & SMS Vouchers Instantly

Hotel Vouchers, Car Vouchers, Invoices & Reports can be sent to guests or clients instantly.

Manage Multiple Locations

Do you own multiple companies? Or do you wish to access data from anywhere? You can now do it with cloud based sever system

Controlled Access to Staff

Create multiple users, assign rights for different modules, and define the activities (add / edit / delete / view) they can perform.

Unique & Minimal Interface

You can now manage your sales & purchase simultaneously. You can even convert your enquiries or quotations into invoices instantly without any hassle.
Cost Reduction

Decision Making

Centralized Operations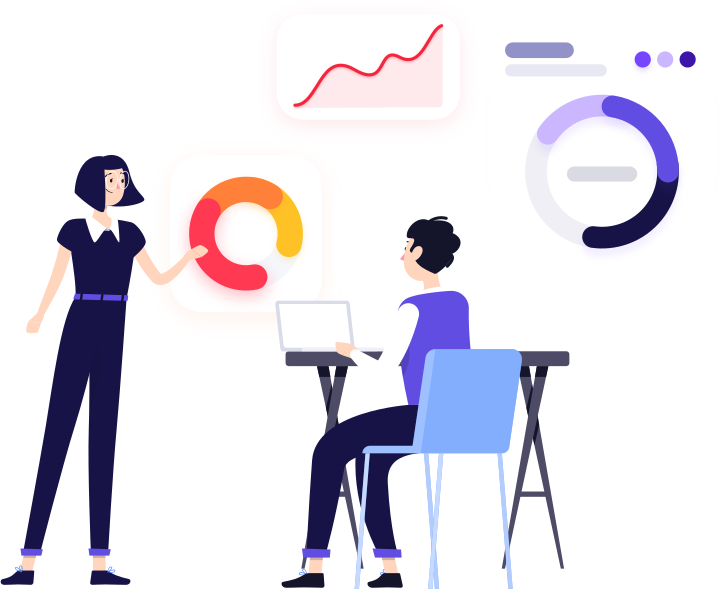 Grow Your Business With Powerful Reporting Tools
Known for its unparallel reporting features, Travelon provides you with micro level analysis of your business
Sales Analysis
Purchase Analysis
All Verticals Report
Outstanding Receivable
Outstanding Payable
File Management Report
Check-in Report
Profit Centre Report
GST Compatible Reports
There are many more reports which include core accounting reports like Day Book, Multiple views of Ledger, Payment Report, Receipt Report, Bank Reconciliation, Taxation Reports, Profit and Loss, Trial Balance, Balance Sheet, etc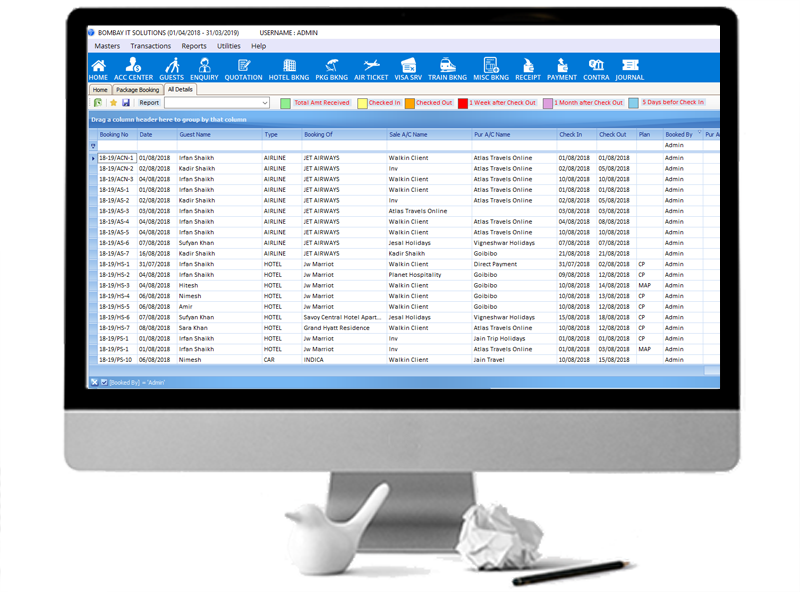 Best Services Grow Your Business Value
Globally actualize cost effective with resource maximizing leadership skills.
Enquiry & Quotations
The robust enquiry module allows you to not only create leads, but also initiate communication with multiple suppliers for different services in the query.
You can manage the follow up to each enquiry and thus keep a communication record which can be used for analysis purpose
Salient Features
Multiple Pricing in Quotations
Supplier Communication
Itinerary Creator
File Initialization
Easy to Drag for Invoicing
Currency Converter
Hotel Bookings
Generate a reservation voucher (room details, meal plan, pax info, etc.) and sale invoice to the customer, while purchase from the suppliers can be associated in the same voucher. Details of reservation with the price list remitted to customers and suppliers will be available for analytical purposes, marking the completion of the sale & purchase transaction
Airline Ticketing
Quicky feed the air ticket details, passenger information, basic fare, airline costs & taxes, with purchase details and that's it... you have your air ticket & invoice completed in a jiffy
Package Bookings
Package booking has now become easy with Travelon, Simply add hotel rooms, flight ticket details, vehicles, sightseeings, and other miscellaneous activities. With a single sale invoice, multiple service vouchers, and multiple purchases are raised.
Car Bookings
With Travelon, you can raise car booking vouchers & simultaneously make sales / purchase invoices, by selecting the vehicle details, pickup & drop information, driver details
Fill out the form and we'll get in touch as soon as possible.